We would like to invite you to the Exhibition-Fair LADY Expo.
The main topic areas of the Exhibition are: cosmetology and beauty medicine, beauty industry, cosmetic products, perfumery and aromatherapy, clothing and accessories, sports and healthy lifestyle, education and self-improvement. 

A visit to the Exhibition will inspire you with brilliant ideas, enrich with useful knowledge and skills, and enable you to make some best buys and reach out to new business partners!

It will be interesting, useful and singular!   

OPEN HOURS
October 11, 11.00 - 19.00

OCTOBER 12, 11.00 - 19.00

OCTOBER 13, 11.00 - 15.00
ENTRY TICKET
FREE ADMISSION BASED ON PRIOR REGISTRATION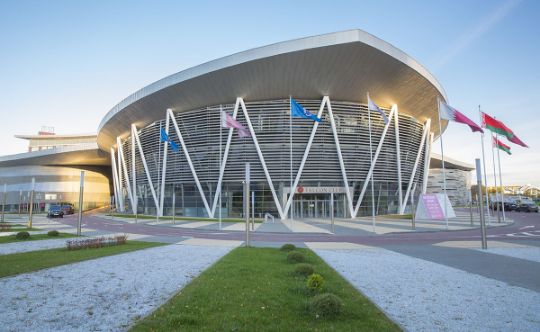 VENUE
The Exhibition-Fair LADY Expo will be held on October 11-13, 2023 at FALCON CLUB on Pobediteley Avenue, 20.



We are happy to offer you the most attractive living conditions in hotels of Minsk during international exhibitions and forums organized by BelExpo.
If you would choose to stay at BelExpo partner hotels, please use the promotion codes to book at room under special rates. 
PRESIDENT HOTEL
18 Kirova Str, Minsk
+375 (17) 229-70-00
E-mail: reservation@president-hotel.by
http://www.president-hotel.by

PLANETA HOTEL
31 Pobediteley Ave, Minsk
+375 (17) 226 78 53
E-mail:booking@hotelplaneta.by
http://hotelplaneta.by

YUBILEINY HOTEL
19 Pobediteley Ave, Minsk
+375 (17) 226 90 37
E-mail:info@yhotel.by
www.yhotel.by

MINSK HOTEL
11 Nezavisimosty Ave, Minsk
+375 (17) 209 90 62/74/75
E-mail: hotelminsk@pmrb.gov.by
http://www.hotelminsk.by

Please use Promo code BELEXPO to get Discount